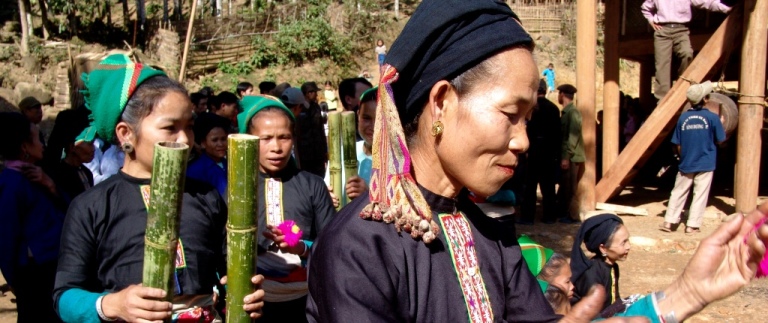 Social Policy Ecology Research Institute (SPERI) was founded in 5 June 2006 as a merger of its antecedents as Towards Ethnic Women (TEW, 1994), Centre for Human Ecology Studies of Highlands (CHESH, 1999) and Centre for Indigenous Knowledge Research and Development (CIRD, 2000).

The grassroots development work that TEW/CHESH/CIRD have been doing over the last 20 years has resulted in the National Key Farmer Network (NKFN), which in turn has consolidated into Community Based Organizations (CBOs) and Community Based Institutions (CBIs). These grassroots institutions are now step by step taking over the facilitating and coordinating role in poverty alleviation and community development in the basis of integration between values of the customary institutions and formal systems via the Mekong Community Networking and Eco-Trading (MECO-ECOTRA). SPERI scales up its development efforts of TEW/ CHESH/CIRD by an increasing focus towards research, education and lobby.

The merging of TEW / CHESH / CIRD into SPERI is a strategic reforming in the course of organization development in order to meet the higher needs and professional capacities of MECO-ECOTRA. Instead of implementing the poverty reduction and community development, SPERI plays a role to conducting applied researches, make connections and consulting development for MECO-ECOTRA in the context of market economy.

On the basis of the achievements, recommendations, challenges and initiatives of different thematic networks among MECO-ECOTRA, SPERI facilitates policy researches, policy analysis and promote social capital through Indigenous Minority Youth Leadership Development Strategy (YILEDS) by Farmer's Field Schools (FFSs).