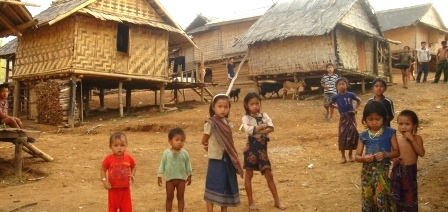 During the period from 2004 to 2007, SPERI has implemented case studies in community of the Kho Mu ethnic minority in Peen village, Nam Bak district.
The primary concerns of case studies relate to cultural identity based community development, traditional civil society promotion via key farmer's networking, preservation of herbal medince plants and wisdom for cultural bio-diversity preservation and community health care.
The above case studies were supported by ICCO - the Netherlands.